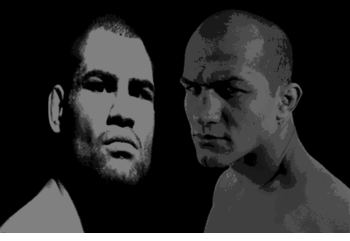 As if having the UFC on FOX isn't a big deal in itself, Dana White alluded to a big announcement yesterday, to be shown at 1PM EST detailing the fighters for FOX's first card. It will be headlined by none other than current UFC HW champion Cain Velasquez, who will be fighting top ranked contender Junior Dos Santos.
The fight will be shown during a one hour special with FOX, the event being called UFC on FOX 1.
Also, for those interested: OneFC - a Singapore based MMA promotion will be holding a quite stacked card Saturday, September 3rd. There will be champion boxers, muay thai specialists, BJJ artists, judokas, etc. A couple of notable names includes Andy Wang (TUF contestant), Phil Baronia (UFC Vet), and Yoshiyuki Yoshida (UFC Vet).
A free stream will be available at Sherdog.com at 7 AM EST time. I'm definitely not missing it!